Family Entertainment Center
Management Software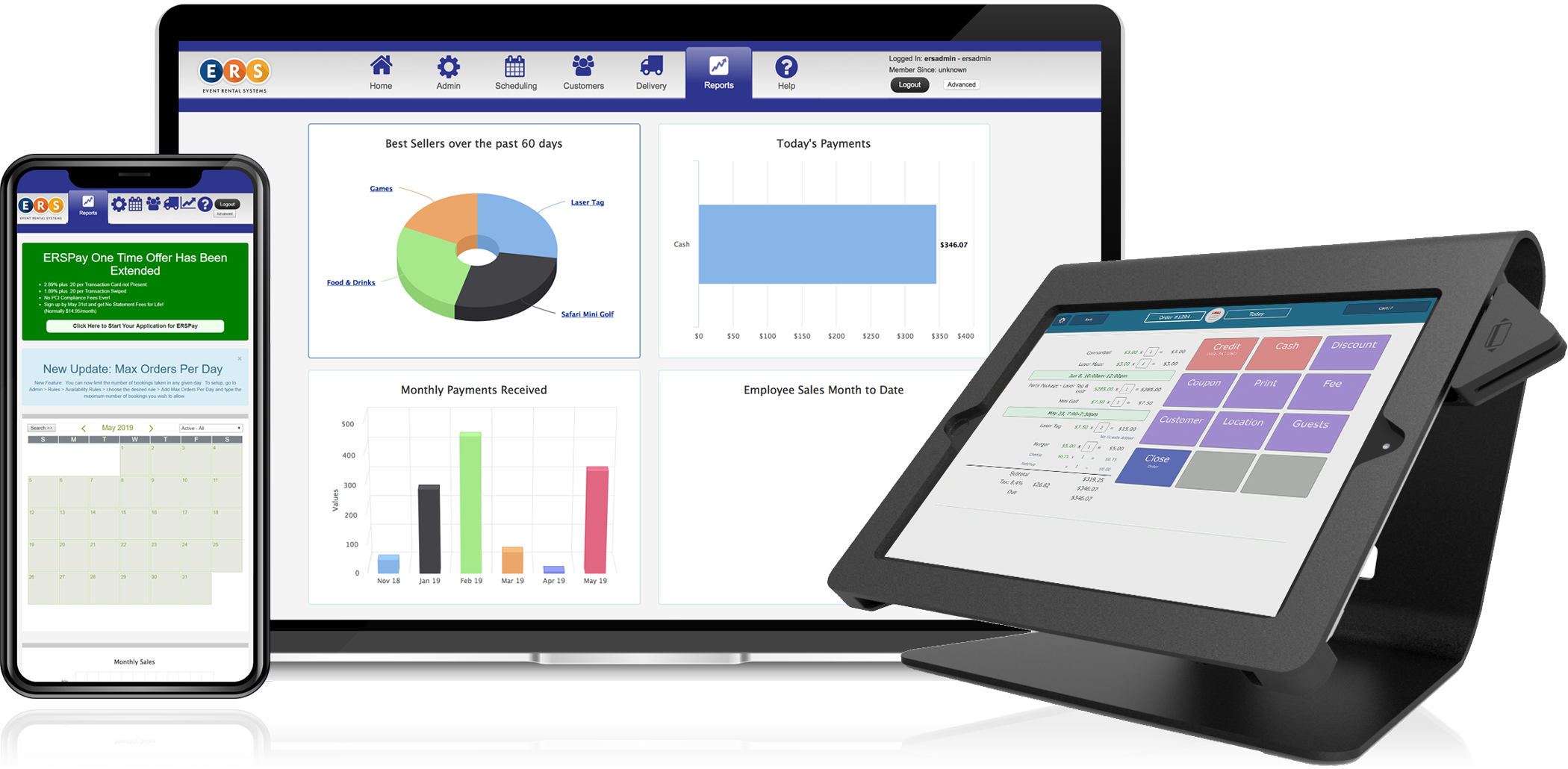 Put your Party Center on Auto Pilot!
We're excited to announce that we've added a Point of Sale System to our industry-leading all-in-one software package for the party and event industry. So if you've got an Family Entertainment Center or Indoor Playground, Trampoline Park, Laser Tag Arena, Video Game Arcade, Paintball Course, Skating Rink, Mini Golf Course, Bowling Alley, or any kind of business in the attractions and amusement industry, please feel free to take a look around and see how we can help you get the most out of your business, and sign up today!
Online Booking
Take Online Reservations with our all-in-one, Point of Sale and eCommerce-enabled system
Waivers
Take Digital Signatures ahead of time, as well as pad signatures on location
Marketing
Automated customer messaging and customizable marketing campaigns with a built-in CRM
Inventory
You're automatically protected from double-booking, and robust price and availability rules allow you to get the most profit from your inventory
Integrated POS
Lightning-fast onsite Point of Sale integrates seamlessly with your eCommerce
Tech Support
Free Technical Support, right here in the USA, from day one, a private Facebook user's group, and video tutorials throughout the system
ERS is Designed Specifically For
We have been using ERS since the beginning of 2011 and LOVE it! Rob and Corey are both excellent guys and their Tech Support staff is some of the best out there! They are always fast to answer any and all questions and can easily resolve any issues that may arise. Hats off to their development team as they are updating and making the system more robust everyday!
Corey McCoy
Let's Jump Events
I got a call the other day from one of my competitors (in the area and business over 15 years) asking me about my website and rental system because one of their long time customers said they need to look into it because we are killing them with service and better options with technology. That's what I call a big WIN on the books.
Daniel Tilberry
Uplifting Rentals
Got to the office this morning and had two new orders with a total of over $1,100 and another customer paid in full for their rental for June in full, another $250. Total of $1,350 on the books or in my pocket while I was driving to the office. $0 spent on employees and basically paid for 6 months of ERS.
Scott Ratliff
Lets Jump Rentals